Today is a special day in the world of Information Technology as we celebrate an annual 'Holiday' of sorts to show appreciation for all of the hard work that sysadmins and IT workers alike perform.
The first System Administrator Appreciation Day was celebrated on July 28, 2000. Kekatos was inspired to create the special day by a Hewlett-Packard magazine advertisement in which a system administrator is presented with flowers and fruit-baskets by grateful co-workers as thanks for installing new printers. Kekatos had just installed several of the same model printer at his workplace.

The official SysAdmin Day website includes many suggestions for the proper observation of the holiday. Most common is cake and ice cream. There are many international websites which celebrate the holiday.

The holiday has been recognized and promoted by many IT professional organizations, the League of Professional System Administrators, SAGE/USENIX and SNIPhub.
While your Helpdesk may not get a day off, it's important to recognize those around you that help keep your operations running. The internet is responsible for a majority of the world's communications, payment processing, business operations, cloud services, and more. In order to keep it running, staff have to be available 24/7 to ensure that your equipment and services can remain online.
Who's Ted Kekatos?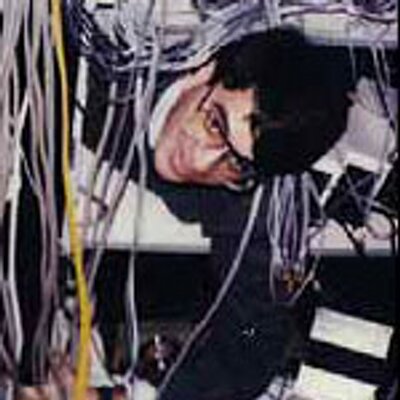 The founder of System Administrator Appreciation Day, Ted Kekatos of Chicago, IL is an Information Technology Specialist who created the holiday specifically for his industry. After founding the website http://www.SysAdminDay.com, Ted posts updates to his website approximately every year with ideas to show appreciation for your IT workers.
He left a sentiment recently for the 21st annual System Administrator Appreciation Day:
Wait… what exactly is SysAdmin Day? Oh, it's only the single greatest 24 hours on the planet… and pretty much the most important holiday of the year. It's also the perfect opportunity to pay tribute to the heroic men and women who, come rain or shine, prevent disasters, keep IT secure and put out tech fires left and right.

At this point, you may be thinking, "Great. I get it. My sysadmin is a rock star. But now what?" Glad you asked! Proper observation of SysAdmin Day includes (but is not limited to):

Cake & Ice cream
Pizza
Cards
Gifts
Words of gratitude
Custom t-shirts celebrating the epic greatness of your SysAdmin
Balloons
Confetti
Want Articles Like This In Your Inbox?